Hola,
Remember I made the little top from a 60s curtain and I wished the buttons were on the front rather than back?
This is the op shop version. I found this small piece of black with yellow neon spots in my local oppy for about $1 from memory.
I decided to put a pink zip into the side seam - because, pink zip! This time I made the 12 rather than the 14 and it feels like a better fit.
The buttons are some vintage ones from my button tin(s), ahem.
I love this top and have had heaps of wear of it. I'm one of those people who pretty much always feels hot (this did not serve me well in Adelaide!) but as a teacher, and let's be honest a woman in her late 30s with a generous upper body, wearing strappy tops for work or most outings isn't really a look I want to rock.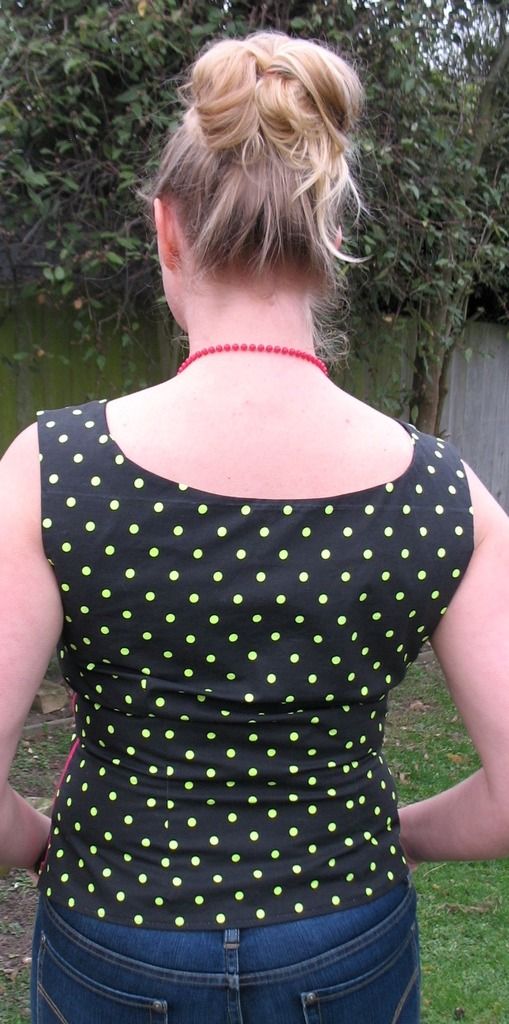 This does all the things it's cotton, so nice and cool. Structured and bare arms for coolness.
wins
My awesome sister took these photos - I am in love with these white Doc boots (I bought them in Adelaide, to help me cope with the heat!?!)
love you more than a neon polka dot xxx